0

Comments
Published by Jane on Saturday, July 07, 2007 at 10:51 PM.
Tom Deedy (AKA Dad) made it back from Texas and the College Baseball Hall of Fame ceremony safe and sound. Here he is posing with the award he accepted on behalf of his late Uncle John "Jack" Barry.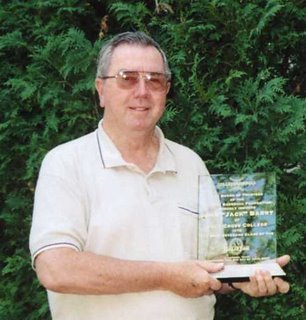 He had a great time at the festivities and enjoyed meeting the inductees and their families.
Labels: Jack_Barry