0

Comments
Published by Jane on Monday, March 31, 2008 at 11:04 PM.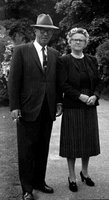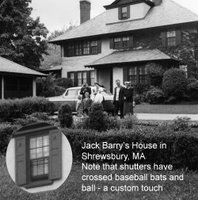 Jack & Margaret McDonough Barry built their dream home in Shrewsbury, Massachusetts. My Father has many fond memories of visiting the couple in their gracious home.
Here are some black&white photos of Jack and Margaret and their home my Father took during a visit in 1959 (we think).
On March 24, 2008 my Father and I stopped by the old Barry house in Shrewsbury, MA and took these photos. The wooden shutters with the custom detail of crossed baseball bats and ball are still there. Nice to see a lingering bit of Jack and Margaret's dream left its mark on the home.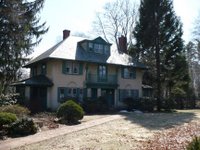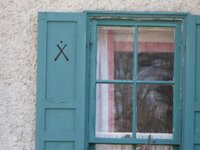 Labels: Jack_Barry