0

Comments
Published by Jane on Saturday, March 10, 2007 at 9:06 PM.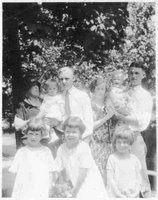 Mary Kennedy Dean has been very helpful in looking over her old family photo albums to find Deedy photos. This one shows Grace Deedy, John G. Deedy, and Jack Deedy (Baby in John G. Deedy's arms - young couple on the right).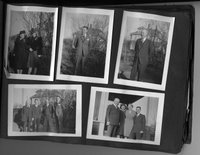 To recipricate, I combed through the photo albums I have and found the following page (as always click on images to see larger). This page has a group shot of the Kennedy family (I believe!).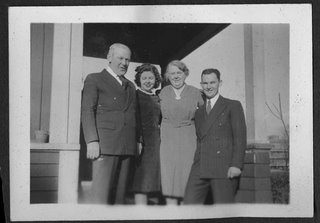 Labels: Deedy