1

Comments
Published by Jane on Wednesday, December 27, 2006 at 1:07 PM.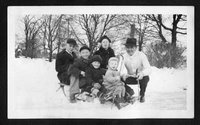 I have been working on scanning some of my Father's photo albums. With Dad having been the youngest of 4 boys he does not seem to have many photos from his childhood (at least not when compared to my Mother who was the oldest of three). Being a youngest child myself, I realized that as we grow older and start having children of our own the family stories and memories tend to get lost or dispursed.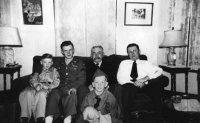 On my Mother's side of the family I was lucky that she was a horder and has kept many scrapbooks and photo albums some dating to the 1800's. But for Dad's side of the family I am working with just two black and white photo albums. While my sources might be relatively scarce, the images these two albums contain may be of interest to other Deedy's.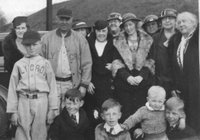 If you would like to see more of the photos I scanned, have some Deedy photos you would like to share or would like more information leave a comment or give my Dad (Thomas R. Deedy) a call.
Labels: Deedy, Jack_Barry